Words: Will Stroude; Images: MUBI
In partnership with MUBI
From director Sebastian Meise comes Great Freedoma tender and heartbreaking new film that explores the persecution of gay and bisexual men in post-war Germany through the complex relationship between two inmates.
The Austrian drama – hitting UK cinemas the 11th of March and broadcast exclusively on MUBI from May 6 – features Franz Rogowski (Undine, Transit, Victoria) as Hans Hoffman, a gay German who is released from a Nazi concentration camp only to land directly in prison to serve out the rest of his sentence.
Franz Rogowski as Hans Hoffman in Great Freedom (Image: MUBI)
There, Hans forms an unlikely bond with his cellmate Viktor, a convicted murderer (Georg Friedrich) whose initial hostility towards his fellow inmate slowly turns into something more.
Unfolding over three decades, Great Freedom traces the complex and difficult relationship between Hans and Viktor as Hans finds himself repeatedly imprisoned under Germany's Paragraph 175 criminalizing same-sex sexual activity.
Anchored by the compelling performances of Rogoski and Friedrich, Great Freedom is a searing exploration of the power of the human spirit in the face of structural injustice, offering a powerful yet empathetic look at love and human connection in the most unlikely of circumstances.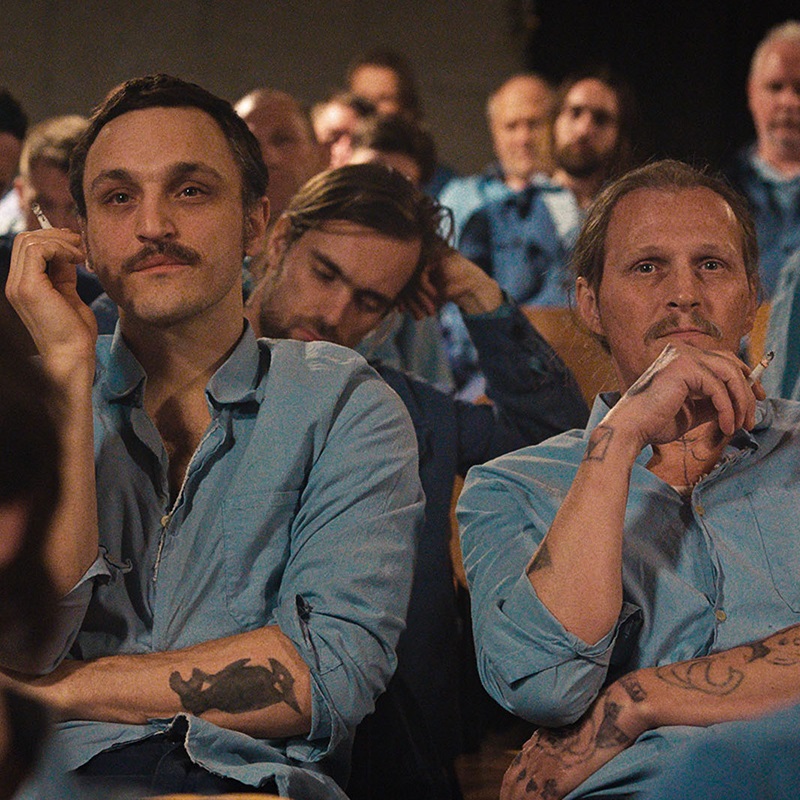 Franz Rogowski (left) as Hans and Georg Friedrich as Viktor in Great Freedom (Image: MUBI)
Great Freedom won the Un Certain Regard Jury Prize at the Cannes Film Festival last year and was shortlisted for Best International Feature Film at the 94th Academy Awards.
In a five-star review in the Attitude March/April issueout now, Guy Lodge writes: "Meise has made one of the great, complex films about the relationship between gay people and their oppressors, which is all the more powerful for emerging as its own kind of love story. "
ggreat freedom was released in UK cinemas on March 11 and streamed exclusively on MUBI from May 6. Book your tickets at mubi.com/greatfreedom.